Our Solutions
On-Line Translation
Translation
Search Engine
Sentence Library
Automatic Sentence
Generation in 7
Languages
Matching-Based
Translation
---
Installation &
Download
---
Prices/Orders
---
Login
---
WinDi Matching-Based Translation

This application allows to easily retrieve already translated sentences saved in the WinDi-MT Database. This program is based on matching, if the text you entered is already in the database, the application will display one or several matching sentences with their translation in 7 languages.

This application uses the WSL-Batch translation results to provide matching translations in 7 languages. The WSL-Batch results are very easy to add in the WinDi-MT database via quick import function.
Click here to know more about WSL-Batch


WinDi-MT Screenshots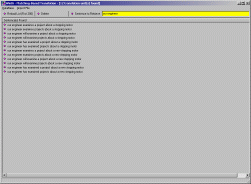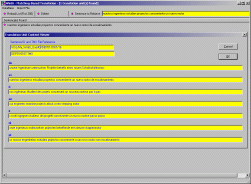 Sentence retrieval on the left and display of a translation unit on the right
For greater comfort of use, WinDi-MT can be used from within WinDi-IDM as follow :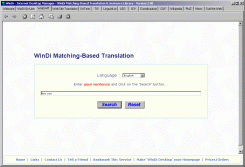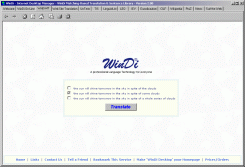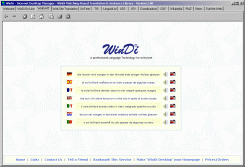 Sentence lookup can be done in 2 or 3 steps depending on the text you entered. You can enter a single word or a full sentence and start WinDi-MT search. It will provide you translations matching your request if they exist in the database. The text requests can be entered in one of the 7 languages available and results are always displayed in all languages.
What is this application useful for

This application is a very powerful solution allowing to create one's own sentence database which is easily searchable. This database can contain from a few up to thousands of sentences according to your needs and context. Users can add more entries at any time if necessary. However, once sentences were added in the database, they are available immediately for re-use.

Since WinDi-IDM is a multi-user application, it will be an ideal tool for companies of all sizes. WinDi-IDM works also in stand-alone mode for one user.

WinDi-MT is only available via download for all subscriptions from within the WinDi - Internet Desktop Manager (WinDi-IDM) provided without additional cost.