Translation Software
On-Line Translations
Subscribers Login
FREE On-Line DEMO
Prices/Orders
Open WinDi Desktop

FREE Download



WinDi - Desktop
If you are using 'anti pop-up software', you should allow pop-up windows on this Web Site or else
you can click here to open WinDi Desktop manually...

What is WinDi - Desktop ?
WinDi - Desktop allows you to open a new and independant browser window giving you access to all the WinDi linguistic support while surfing other sites.
This multilingual desktop is directly available each time you need it !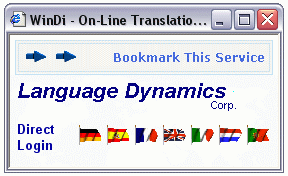 WinDi - Desktop, starting window.

Easy ! Select the language of your choice and start working with our multilingual services...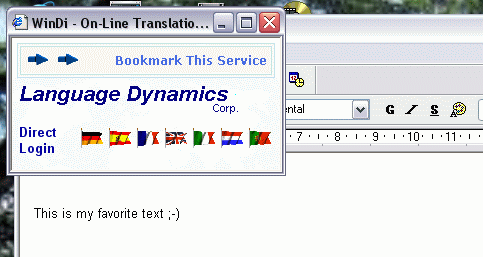 WinDi - Desktop, in use from within a text editor for example.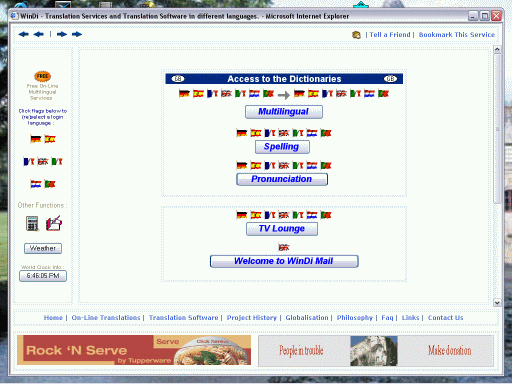 WinDi - Desktop, maximized window giving access to all multilingual functions.